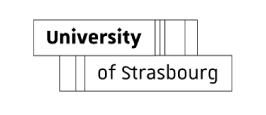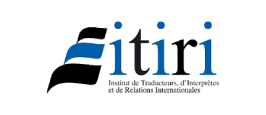 E-mail: This email address is being protected from spambots. You need JavaScript enabled to view it.
This email address is being protected from spambots. You need JavaScript enabled to view it.
Phone: +33 (0)6 12 07 33 75
The University of Strasbourg is a leading institution in many domains such as scientific excellence, continuing learning and training, and competence transfer, with more than 50800 students each year and 72 research units. The University wants to maintain its role of leader in higher education and research innovation, nurturing close relationships with research centres and innovation clusters.
With 2000 cooperation partnerships with more than 750 Universities in 95 different countries, the University of Strasbourg is an important international player, and its main strategic goal is to cross the borders - geographically and of the socio-economic world- for innovative collaborations in research and higher education.
Within the University of Strasbourg, ITIRI offers a French-German Master programme dedicated to the training of cluster managers, in collaboration with the Hochschule Kehl. The institute benefits from a strong international opening, 50% of its students coming from abroad (more than 20 different countries), as well as a learning through solid experience sharing thanks its educational team of which more than 200 professional experts.
The Master in Cluster Management and Territorial Networks trains the students to cluster strategy, management and communication, through project management, strategic intelligence, creativity and innovation management, marketing and business management, as well as knowledge of EU administrative systems and innovation policies, in three compulsory working languages (French, German and English).
This multidisciplinary training programme is meant to give them the keys to manage networks' collective intelligence and facilitate innovative collaborative projects.